Many Singaporeans have not been to Myanmar in the past few years. There

is

a mistaken perception that it is a dangerous country to visit and that the domestic airlines are not safe. The travel books like Lonely Planet had advised boycotting of certain airlines

in previous issues

.

However, travel in Myanmar is safe for tourists if they don't visit the border areas or restricted areas.

In the past,

every major town has "security checkpoints" monitoring the arrival of visitors.

However, t

he people are friendly towards tourists.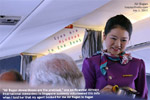 There are not many Singaporean travel agencies promoting Myanmar travel. Since packaged tours to Thailand, China and Hongkong are advertised at very low prices

.



However, other tourists from European and China travel to Myanmar in large numbers nowadays. There is some interest from Singaporeans in 201

5

.

Customised tours are the main focus. The main complaint in 2012

was

the lack of airline flights from Singapore, the shortfall of 4- and 5-star hotel accommodation in Yangon and Bagan.

In 2015, there are at many airlines including budget airlines flying from Singapore to Yangon and Mandalay and many new hotels have been built.



The tourism world has changed for the better for the Myanmar travel industry. Just

7

years ago in 2008 when I visited Yangon, European tourists were a rarity, but now they are in large numbers.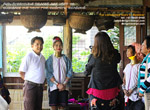 O

ne Myanmar businessman (dealing in pre-owned Japanese car import to Myanmar) told me last week, that 50% of the visitors taking pictures at the famous pagoda in Yangon are Caucasians. His car and bus for hire business is full every day and he is thinking of opening his own travel business.

Previous tours to Myanmar: Design Travel Pte Ltd.

Email judy@designtravelpl.com or tel/sms +65 9668 6468 for more information or to book tours to Myanmar.