YOU WANT to rent or buy Singapore homes?

*E-mail details of your specifications to judy@asiahomes.com,
*Tel/SMS: +65 9668-6468, 6254- 3326, 9668-6469.
*Fax: +65 6256-0501 for viewing or updates.
*Download the house-hunting form. Fill in the form and fax to 6256-0501 or e-mail judy@asiahomes.com. We will contact you within 24- 48 hours.
* Goto: www.asiahomes.com for more detailed information.

How to make money from Stock Photography

At least 3 parties are involved. The photo buyer who will purchase the image with a licensing agreement from the photographer, the agent (also known as a distributor) who introduces the buyer to the image and the photographer who sells the photo. The agent charges 20 - 70% of the sales price as a commission. Generally, the larger the agency, the higher the commissions it charges.

LICENSING AGREEMENTS

2 main categories. "Rights-managed" and "Royalty-free" agreements.

Many buyers prefer royalty-free agreement as they can have different use of the image but may be restricted in reselling the image or use it in any inappropriate way. These images are less expensive as they can sell many times to different customers.

Rights-managed gives the buyer exclusive use of an image for a fixed period of time. Many agencies avoid this licensing because it needs a lot of administration. Fees can range form a few hundred to thousands of dollars for both the photographer and the agency. Customers who demand exclusivity require a very high level of professionalism in the photo.

If you sign an exclusive arrangement with an agency for specific countries or globally, you cannot market your photos anywhere including your own web site or gallery.

STOCK PHOTO AGENCIES

BE CAREFUL

1. Stock agencies which ask you for a fee to be listed on their website in additon to taking a commission on sales of your work, they are more concerned about making money from you than making money for you. There are legitimate sites like http://www.portfolios.com/
which promote your work and not resell it under their own agency name.

2. If an agency is interested in you, ask questions like how long has the agency been around, its growth in both images and photographers and what kind of sales can you expect to see? If you get frank, honest and personalised responses to your questions, it is likely that you can expect a healthy relationship with this agency.

3. You need some assurance that your images are safe from hackers and thieves if the agency provides instant full-resolution downloads on its Web server.

4. Read the fine print before signing. http://www.stockphoto.net/ is an excellent reference on the stock photo business. It has an excellent FAQ (frequently asked questions) list and a fairly extensive agency list. Or buy "How to Sell and Re-Sell Your Photos" by Rohn Engh.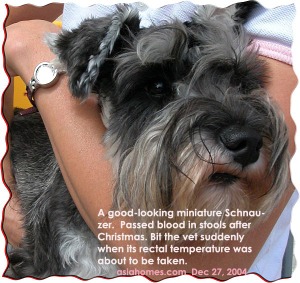 RIGHT EQUIPMENT & ATTITUDE

A prosumer or professional digital camera from the big 4: Canon, Nikon, Fujifilm and Sony. A digicam with full manual controls and full range in your lens. SLR body. D-SLRs may be all right for the job. Megapixels do matter.

Experience matters as competition is stiff. If you don't know what kind of lighting for a model shot, you should not be marketing model pictures. If your camera does not allow you a high ISO setting and ultra fast shuttle speed, don't get into action photography.

Computer - high speed, memory, CPU speed and graphics card to work on Adobe Photoshop on large images. RAW and TIFF requires large storage spaces. Back up your files.

What photo buyers look for? Read "How to Shoot Stock Photos that Sell" Michal Heron. Images should be vibrant, thought-provoking and has the "attraction" factor.

To succeed, it is quality (colour, exposure, free from flaws etc), quantity (image size and portfolio size), attitude (work hard, continually improve) and most important the "attraction" factor (personal judgment, attracted towards the picture immediately). More information at http://www.worldofstock.com/

Source: Digital Photographer July 2004. www.digiphotomag.com
How to Make money from Stock Photography by Steve Smith (an agent)

Past Photo-Ads
INTERNET ADVERT RATES
($13.50/40 words/90 days. Add $14/picture 600X600 pixels). E-mail your advert/query to judy@asiahomes.com or tel: +65 9668-6468.
Photo Ads
MANY RENTAL PHOTO ADS
CLICK FOR RENT TO EXPATS
+65 9668-6468 judy@asiahomes.com
---
EXPATS RELOCATING TO SINGAPORE
Refer to:
Subdivisions (Singapore condo & house details of interest to expats). Then, goto: SINGAPORE STREET DIRECTORY by using
Use www.google.com
Search "Singapore Street Directory" to get online maps.


ŠAsia USA Realty (Singapore) asiahomes.com
Pte Ltd. Website: asiahomes.com.
House Agent's Licence No. AD041-07306B
Blk 1002, Toa Payoh Lor 8, #01-1477,
Singapore 319074, Republic of Singapore

e-mail or fax house-hunting form to us at 6256-0501 and we will contact you within 24- 48 hours.

Mobile Tel: +65 9668-6468, 9668-6469.
Tel: +65 6254-3326, Fax: +65 6256-0501
e-mail: judy@asiahomes.com to get a list of housing or to view housing in Singapore.