Urinary stones in 2 Miniature Schnauzers in 2008 and 2010
Dr Sing Kong Yuen, BVMS (Glasgow), MRCVS
Case 1 was recorded in 2008. Case 2 was recorded in 2010.
Saturday 06 September, 2010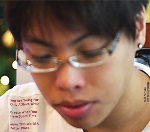 toapayohvets.com
Be Kind To Pets
Veterinary Education
Project 2010-012

9
Two Miniature Schnauzers with Struvite urinary stones - correct stone analysis is important for prevention and treatment

Case 1: 2008 - Male, Neutered, 4 years old
No second chance for a Miniature Schnauzer
Follow up: Recurrence 2 months later, due to lack of compliance with prevention advices and check ups. Young lady owner requested euthanasia

A urethral stone obstructed urine flow. Painful. It was near midnight. The young lady consulted Vet 1. Emergency treatment was given. The kind veterinarian offered the young lady an option: "Do you want your veterinary surgeon to operate your dog?"
An excellent X-ray taken by Vet 1. Just one urinary stone to take out? Under isoflurane gas anaesthesia, I removed numerous smaller stones (see actual stones on the lower left of the X-rays).
Bladder is inflamed
How to get the small empty bladder out? I made a skin incision site (XY) that was not the traditional one (YZ) mentioned in the some veterinary surgery text-books. Each surgical approach has its pros and cons. Dry food not to be taken. Follow-up monthly and urine tests were advised. There was no news from the owner.
Two months after surgery, the Miniature Schnauzer had difficulty in passing urine again. Struvite + on urine microscopy by a laboratory. The owner did not want any more treatment. In this recurrent case, medical treatment using drugs to dissolve the small urinary Struvite stones, acidify the urine and antibiotics would give a higher chance of success.
For economic reasons, the young lady requested euthanasia. There was no second chance for this dog.

Case 2: 2010 - Female, Spayed, 5 years old
Struvite Stones in a Miniature Schnauzer?
E-MAIL TO DR SING SUN JUL 11, 2010
On Sun, Jul 11, 2010 at 3:15 AM, ...@gmail.com> wrote:

Hi,
I found out about Toa Payoh vets as I was browsing pet forums and blogs. I have a 5yr old female mini schnauzer (high risk for stones). I adopted her from one of my husband's friend's last year. She has been struggling with Struvite stones ever since we adopted her. There was blood in her urine last July/Aug. It subsided after a course of antibiotics. The condition recurred again this year (June). I reckon it was due to the new food supplement I gave her. I have already consulted 2 vets, but they said surgery is main cure. I was browsing your website and saw that you guide owners who do not want surgery. I am interested in this approach.

I hope to have a second opinion. I am already cooking for my pet and she eating home cook food with Urinary s/o and cranberry juice. I hope to do more for her to ensure she has a better quality of life. Not sure if I can bring my pet down this coming week (preferably Mon, Fri or Sat mornings) for a consultation.

P.S
My pet is outside trained, and if she starts peeing indoors for no reason, it means the stones are back. She urinated at home again today, but not sure if it is due to stones or the change in schedule since we brought her for grooming and didn't bring her for her usual long walk due to the heavy downpour.

Thank you for patience in reading this long email.

An anxious owner,
Name and telephone given
FOR THE BENEFIT OF OWNERS WHO WANT TO USE MEDICAL TREATMENT FOR THEIR WITH URINARY STRUVITE STONES, HERE IS MY REPLY. MONTHLY AND 3-MONTHLY FOLLOW UPS WITH YOUR VET ARE NECESSARY IN URINARY STONE CASES.

Sunday July 11, 2010. Bright sunshine. Blue skies. Should be outdoors.
I phoned the owner after reading the e-mail as this is a case with no definitive diagnosis of Struvite stones!

HISTORY
Spayed dog was adopted when she was 4 years old.

July 2009. Passed blood in urine. Vet 1 took X-ray and check urine pH. Vet 1 was unsure whether there were bladder stones but said urine pH was alkaline but the owner could not say whether it was pH 7 or 8. Clavet antibiotics for 2 weeks and Royal Canine Urinary S/O diet for one month. No problem. The owner stopped giving dry and canned dog food and treats. Home-cooked food with a piece of chicken meat now gave her peace of mind till the dog started peeing at home, an abnormal behaviour in July 2010.

July 2010. Passed blood in urine and urinary incontinence. Vet 2 from the same practice prescribed same antibiotics for 2 weeks. Now no blood in the urine and bladder control. Will the stones come back again?

WHAT THE OWNER WANTS
"What do you want for your dog?" I asked. Talking over the phone is much better than e-mailing each other. I might have woken her up from sleep by phoning at 10 am as she sounded dazed.

"No recurrence of the blood in the urine and urinary incontinence problem for the 3rd time." She forgot to mention no urinary stone removal surgery.

OTHER INFORMATION
Licked vulval area most of the time after outdoor walk.
Dental hygiene poor - tartar.

PHONE DIAGNOSIS:
It seemed that there was no veterinary diagnosis of Struvite stones. The owner believed that the dog has Struvite urinary stones. She did not possess the X-rays nor did the 2nd vet do urine analysis or X-rays. Therefore, the presence of Struvite stones was not confirmed by urinary analysis. Although the Miniature Schnauzer is one breed prone to getting urinary stones, this case may be a case of urinary tract infection. She may not have non-Struvite urinary stones. But the owner had diagnosed Struvite stones and went on to acidify the urine using cranberry juice and probably monitoring the pH of the urine using dipsticks.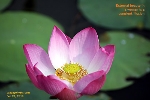 ADVICE
1. Get a proper diagnosis: It is best to get the dog examined by me for stones by palpation. A big stone means surgery is needed. A blood test to check the kidney function as the owner had been giving her own prescriptions. A urine test for crystals - collect urine via catherisation as the dog would only pee outdoors and the dog would stop peeing if the owner so much as put a collection bottle under her belly. X-rays should be done after emptying bladder. The use of air in getting contrast would be great.

2. If the Struvite urinary stones are very small, medical dissolution of the stones + acidification + prescription diet may be possible. Monthly and 3-monthly check ups of urine will still be necessary.

3. Behaviour - licking of vulval area must be stopped. Dental work must be done as the mouth is full of bacteria which may have infected the bladder via vulval licking. The female dog has a short urethra and bacterial infections are common. Veterinary cases such as this case of the recurrence of blood in the urine are as interesting as Sherlock Holmes' detective cases. Deductions are also needed in veterinary cases as the owner may not want to spend money on supporting tests.