V

ision, Mission and

Guiding Principles

Vision

To be a top 3 veterinary surgery in Singapore

In 2018, there are over 90 veterinary practices in Singapore.

Surgical outcomes must be excellent to satisfy the pet owners and get more referrals from them to sustain the practice.





Standard

procedures

and consistent efficient processes

are adopted

. A

high standard of surgery

,

pre- and post-op

eration

care

must be

maintained

to achieve excellent surgical and treatment outcomes.



Clinical research of cases must be done by vets and interns to hone their skills and gain expertise as every case is unique and much can be learnt from case studies. For example:


Final Video: Liver tumour operation in a Jack Russell. The dog has recovered fully from the liver tumour removal surgery.


Four Singapore dogs

operated at Toa Payoh Vets

have bladder stone

s are reviewed
. The dogs have recovered.

To
provide

a personalised veterinary service

Where pet owners and their children get good clinical

and surgical

outcomes for their pets and become our friends over the years.
We channel much effort to address the roots of Singapore pet's problems through advocacy, prevention, education and research.

To focus on providing high quality care, all our vets are expected to put emphasis on clinical governance, expertise and management. That include meticulous recording of anaesthesia and surgery, review of all cases performed and getting a highest possible % of successful outcomes of anaesthesias and surgery.

Some of our efforts are shared via the internet with pet owners at Be Kind To Pets and Toilet training your puppy in Singapore. From 2013, more educational videos for vet students and pet owners are being produced as the younger generation is more visual.

Video: Caring for terrapins video
Video: Ear gangrene & nose abscesses in a hamster

Final Video: Threshold of death for a 14-year-old Maltipoo. A submandibular abscess was diagnosed.



Video: A retiree's cat no longer has painful urination. A change to Prescription CD diet means no need for him to ask for antibiotics for his cat every time his cat has difficulty peeing.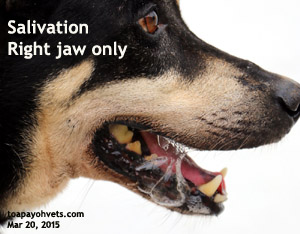 Video: An dog drools from the right jaw
Video: An old dog drools for over 2 weeks
Video: No more drooling after surgery. What is the cause?
Mission

To
providing affordable veterinary health care costs without compromising our integrity and ethical behaviour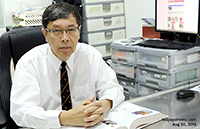 Six Guiding Principles


1. We provide a great work and learning environment for staff.

2. We provide a very clean environment for warded pets, charging affordable rates and early discharge to reduce veterinary costs for clients.

3. We contribute to the
community in partnership with corporations to educate young pet owners, pet shop operators and breeders.
We have been involved, since 1995 in the "Be Kind To Pets" narrative community education under the sponsorship of asiahomes.com. Recently, educational videos are produced.
4. We know that
time is a valuable asset for clients. We try to keep waiting time to less than 15 minutes for customers with prior appointments.

5. We recognise that sustainable profitability is essential to our success. We need to be profitable so that we can provide a highest standard of ethical and affordable service to our customers and to upgrade our premises, equipment and services.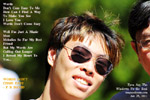 6. Our Veterinarians, Veterinary Technicians, Dog Groomers and Interns must find time to be self-educated continually and attempt to write their clinical research and observations for the betterment of pet care.
To share our experiences and knowledge with pet owner and vet students

We share our findings with the pet community via the internet or by publishing books ourselves and/or in collaboration with others. Archives of case studies are at www.bekindtopets.com

217. A young male cat is not able to walk, diagnosed with FLUTD 10 days ago. 1/3
218. Video: X-rays show much enlarged kidneys. 2/3
219. Video: X-ray interpretation of swollen kidneys. 3/3. The cat recuperates at home
Many case

studies are usually first published in

Blogs

:
2010vets and

2014vets.
Interesting case reports are published mainly in toapayohvets.com
Community Education
:
Be Kind To Pets
Vet

educational

videos
Case Studies:
Blogs

:
2010vets
2014vets
Pet owners' education

:


kongsing.blogspot.com

(Not updated).
Pet shop operators' & breeders' education

:


sinpets.blogspot.com

(Not updated)
Pet groomer's education

:


Be Kind To Groomers

(Not updated)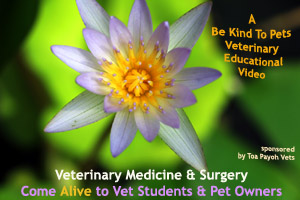 The non-mobile older version of this webpage is at:
March 2015 - Guiding Principles