TOA PAYOH VETS
toapayohvets.com Blk 1002, Toa Payoh Lor 8, 01-1477, Singapore 319074

Tel: 6254-3326, 9668-6469,

9668-6468.

judy@toapayohvets.com
24 July, 2016 Focus: Small animals - dogs, cats, guinea pigs, hamsters, turtles & rabbits

New surgery: Toa Payoh Vets @
QUEEN'S VETERINARY SURGERY
queensvets.com
Appointment only at Queen's Veterinary Surgery. SOME VIDEOS ARE AT: queensvets.com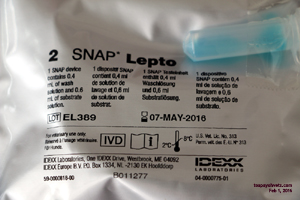 1301. Video: How a vet plaster-of-paris cast a do's leg in 12 minutes
1300. Video: An old Spaniel had breast tumours removed
1299. Video: A hamster still has heavy breathing despite wart removal Pt 4
1298. Video: A hamster has his nose wart cut off Pt 3
1297. Video: How the hamster's nose wart is cut off using electricity Pt 2
1296. Video: A hamster has a growing nose wart Pt 1
1295. Video: A cat after surgery for tibial fracture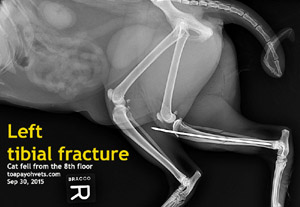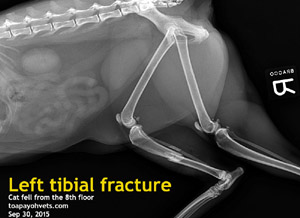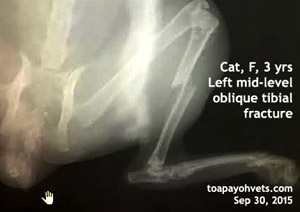 1294B. Blog: 9 months ago, see X-rays of cat fractured tibia
1294A. Video: A cat is walking normally 9 months after pin used to connect distal 1/3 tibial fracture. The 24-cat feeder did not come 6 weeks post-op to remove the pin!
1294. Blog: A 24-cat-feeder's cat had an intrameduallary pinning 9 months ago for tibial fracture.
1293. Video: A nose-wart hamster breathes rapidly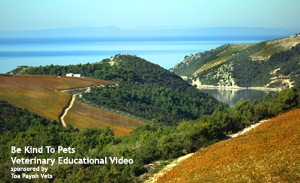 1292. Video: X-rays of a 10-year-old Jack russell for lung spread of breast tumours Pt 3
1291. Video: A 10-year-old Jack Russell has X-rays for breast tumour metastasis Pt 2
1290. Video: A 10-year-old Jack Russell has gigantic breast lumps Pt 1
1289. Video: A 2-year-old female spayed pug has very itchy armpits, groin, paws, backside and ears - urticarial lumps seen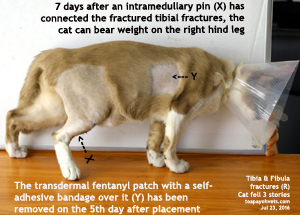 1288A. Video: The cat walks on Day 7 after fracture repair and will be going home.
1288. Video: Day 4 after fracture repair. The cat has no more swelling in the fracture area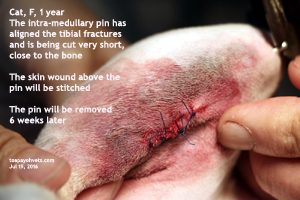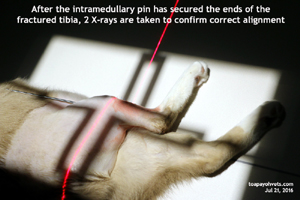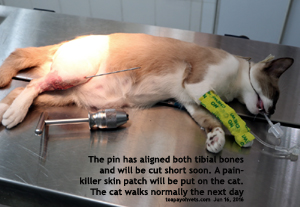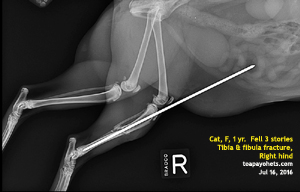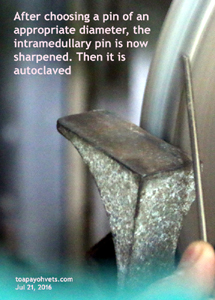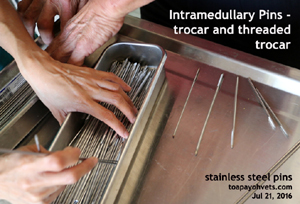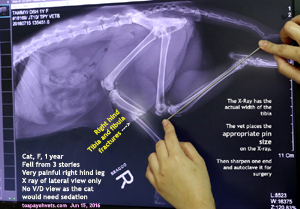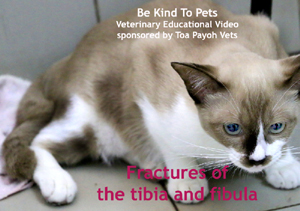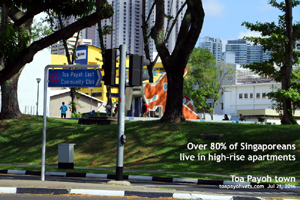 1287A. Video: The cat walks 48 hours after surgery
1287. Blog: A 1-year-old cat fell 3 stories and fracture her right hind leg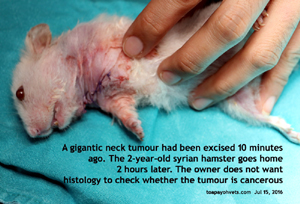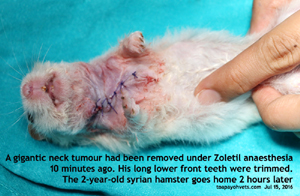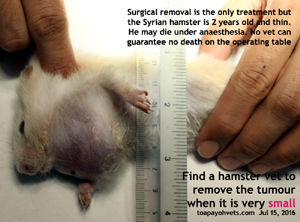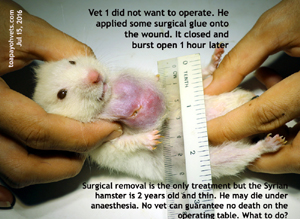 1286B. Video: July 2, 2016 case. A syrian hamster recovers from growth removal Pt 2 and goes home
1286A. Video: July 2, 2016 case. A syrian hamster has a gigantic neck growth Pt 1
1286. Blog: Searching for a hamster veterinary surgeon in Singapore
1285. Video: 3 hatchling terrapins have respiratory infections
1284. Video: An 8-year-old cat has loose canine tooth and mouth ulcers
1283. Video: A 9-year-old cat has kidney disease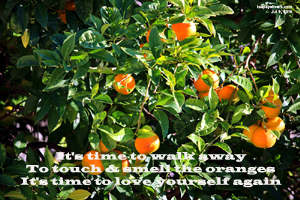 1282. Video: The guinea pig had fever & urethral obstruction 8 days later Pt 2
1281. Video: A 17-month-old guinea pig whines a lot for the past 7 days Pt 1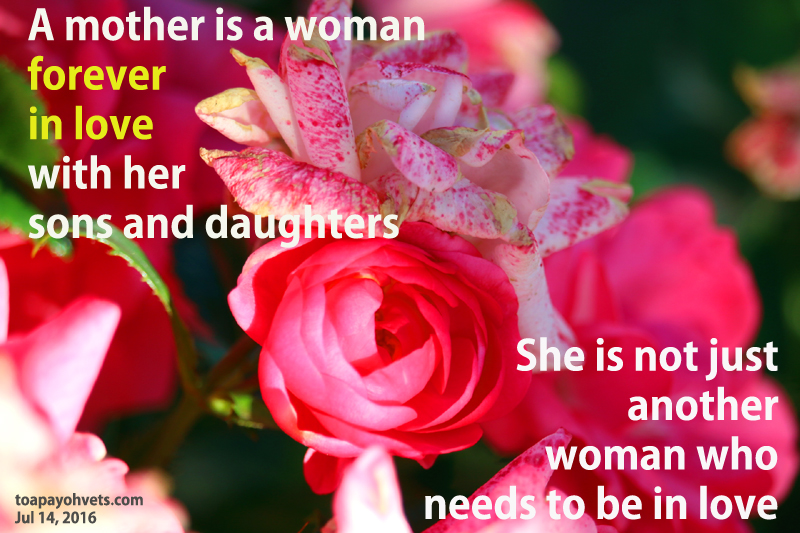 1280. Blog: Evidence to prove that the Shih Tzu had pyometra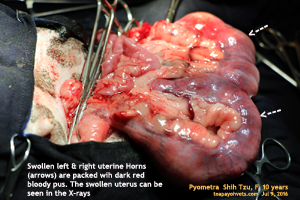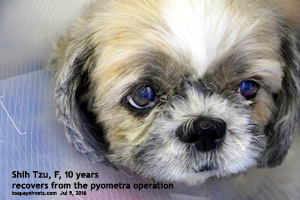 1279. Video of reddish pus in the uterus Pt 3
1278. Video: Shih Tzu recovers from operation well Pt 2
1277. Video: The 10-year-old Shih Tzu is operated for pyometra Pt 1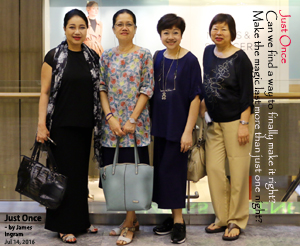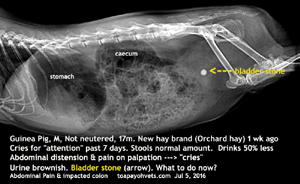 1276A. Blog: A guinea pig has abdominal pain
1276. Video: Bladder stone in the guinea pig Pt 2
1275. Video: A 17-month-old guinea pig "cries for attention" for one week. X-rays. Pt 1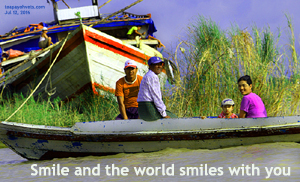 1274. Video: An 8-year-old male Dachshund X Jack Russell has lots of dandruff
1273. Video: 2 vet practices use different combinations of xylazine + ketamine dosage for spaying a cat

Copyright © Asiahomes
All rights reserved. July 24, 2016
Toa Payoh Vets