TOA PAYOH VETS
toapayohvets.com Blk 1002, Toa Payoh Lor 8, 01-1477, Singapore 319074

Tel: 6254-3326, 9668-6469,

9668-6468.

judy@toapayohvets.com
27 November, 2015 Focus: Small animals - dogs, cats, guinea pigs, hamsters, turtles & rabbits

Services
1.

Veterinary Surgery

includes spay, neuter, caesarean

sections, removal of bladder stones, tumours and stitching of wounds in hamsters, guinea pigs, rabbits,

terrapins,

dogs and cats

.

S

ome c

ase studies are at:
Veterinary Surgery

. Other cases are as follows:

Video: A very difficult corgi caesarean section 1/2

Video: Proper anaesthetic & surgical records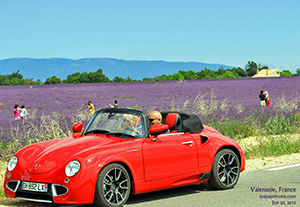 2. Veterinary Medicine
2.1 Getting rid of ticks, lice and fleas
Clipping bald is the best advice to reduce tick and flea numbers
Clipping bald, deticking bath and plucking out ticks from dogs: $$250 (small breed), $300 (medium breed), $350 (big breed).
Webpage: A Cocker Spaniel has tick fever in 2011
Webpage: De-ticking at Toa Payoh Vets

Guinea pig fur mite removal including clipping: $150
Video: Tick wash application to your dog
Video: New oral anti-tick product: Bravecto tablets prevent ticks for 3 months. Instead of using spot-on insecticide on the neck area, monthly. Frontline may not be effective after some time. Contact us to buy this new product. Tel: 6254-3326


2
.2 Sk
in diseases in Singapore dog

s, cat

s

, rabbits, hamsters
Follow-up your skin diseases cases with your vet as not all skin diseases can be cured in one visit
Some chronic skin diseases can be controlled but not cured. Please note that not all skin diseases can be cured with one visit or that some skin diseases have no cure. See case at:
The emaciated Shih Tzu has pemphigus foliaceus and pemphigus vulgaris - Part 1

2.3 Blood test $150 - $200


Preventing diseases is cheaper than treatment

.

Yearly
blood test is very useful to screen your older dog's or cat's healt

h, esp. kidney failure, liver disease, blood cell disease

Complete blood

cell count

: $150
How Your Senior Dogs Can Live Longer?
Video education of cat owners: FIV/FeLv Test In A Stray Cat
2.4 Urine tests
for stones,

proteins, bacteria, blood screening for kidney and

urinary tract infection - $50
2.5 Vaccinations
9-in-one vaccine $40
Kennel cough vaccine $40
Heartworm injection $70
Cat vaccination $35