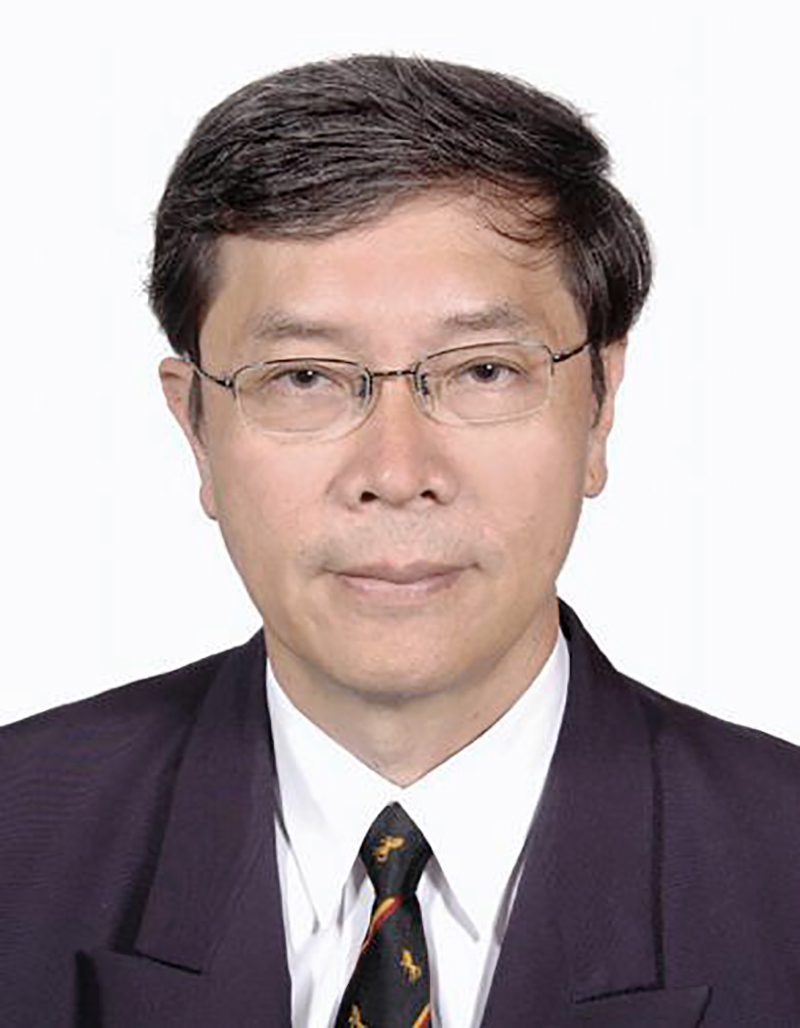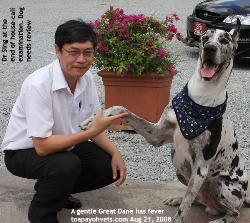 Dr Sing Kong Yuen, BVMS (Glasgow), MRCVS
Veterinary Surgeon
*Founder of Toa Payoh Vets and Toa Payoh Vets @ Queen's Veterinary Surgery toapayohvets.com queensvets.com
*Member of the Royal College of Veterinary Surgeons (MRCVS)
*Member of the Singapore Veterinary Association
*Consultant Veterinarian, Royal Asia Veterinary Surgery, Yangon royalasiaveterinarysurgery.com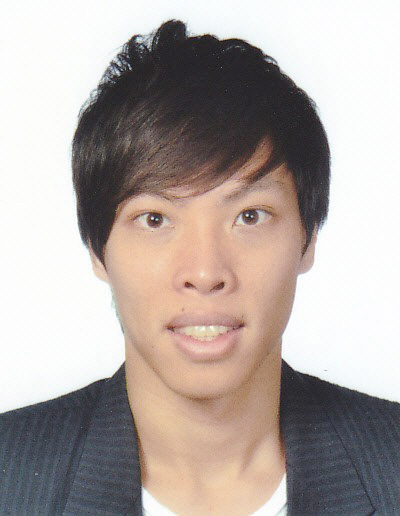 Dr Daniel Sing ZongZheng, BSc, BVMS (Murdoch)
Veterinary Surgeon
*Founder of Toa Payoh Vets @ Queen's Veterinary Surgery
*Member of the Singapore Veterinary Association
Veterinary Assistant & Technician:
Ms Judy Encluna Saddi - Graduated as a veterinarian from Central Luzon State University, Philippines in 2009.

Receptionist/Finance Manager:
Ms Judy Quek/Mr Jason Sing



Administrative Executives:


Ms Thin Thin Soe
Mr T

un

T

hein

Aung
Mr Sing Kong Yang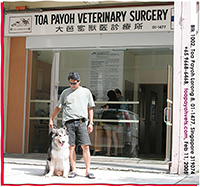 OTHER SERVICES

Groomer

,

Pet Transport

, Cremation, De-ticking

: Contractors provide the following: Grooming, de-ticking, transport and pet cremation services. We can make arrangements for you saving you time.
S

URGERY HOURS
Refer to
1. toapayohvets.com for latest updates
2. Toa Payoh Vets @ Queen's Veterinary Surgery by appointment only

ABOUT DR SING KONG YUEN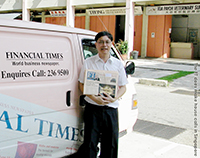 Dr Sing Kong Yuen, BVMS, (Glasgow), MRCVS. Founder of Toa Payoh Vets and Toa Payoh Vets @ Queen's Veterinary Surgery.

1957 - 62 Bukit Merah Primary School, Singapore.
1962 - 68 Raffles Institution, Singapore.
1969 - 74 Glasgow University, Scotland, UK. Awarded a British Colombo Plan scholarship for veterinary studies at Glasgow University.
1974 - 77 Singapore Armed Forces Infantry Officer, Provost Guard Dog Unit platoon commander & veterinary officer of guard & tracker dogs (National Service full time).

Poultry & pig vet: 1977 - 82. Agri-Food & Veterinary Authority (previously known as Primary Production Department). A pig and chicken veterinarian in the Primary Production Department's veterinary extension, research & veterinary laboratory service to pig and poultry farmers.

Horse vet: 1982 - 90. Singapore Turf Club thoroughbred racehorse veterinary surgeon with the perquisite of private practice at the Bukit Timah Saddle Club & Singapore Polo Club.

From

2001 -

20

04. Bukit Timah Saddle Club horse veterinarian for the Club horses.



Small animal vet:

1982 - 2016. Started Toa Payoh Vets in 1982. I am still practising. My focus is to provide personalised better surgical practice and healthcare for Singapore's pet owners by understanding their pet problems and lifestyle.

Mentor associate vets and impart to the team the values of honesty, hard work, a high standard of care and responsibility. Perform clinical research and continuing education. Update the community education for pet owners and veterinary students website at Be Kind To Pets.

Responsible for the sustainable growth of Toa Payoh Vets and making the practice a place where clients and their children become good friends over the years.



Dog Breeder vet:

2003 - 2008. Professional dog and cat breeders. Performed over 200 Caesarian Sections for dog breeders. Resolve the breeders' veterinary problems at the breeding kennels in Singapore.

Consultant Vet: 2015 - 2016, Royal Asia Veterinary Surgery, Yangon, Myanmar. royalasiaveterinarysurgery.com. Mentor the younger veterinarians in adopting good practices and work processes in veterinary medicine and surgery. This includes proper record keeping, computerisation, good staff and veterinary management and client communications.

MESSAGE FROM DR SING KONG YUEN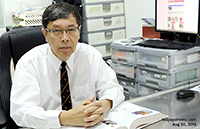 In 2016, it will have been a great wonderful 42 years in veterinary practice for me since I graduated in 1974. I started Toa Payoh Vets in 1982 and many of my clients' children are now young adults. Some have married and I see their little ones with their pets.

Younger associate vets will be handling most cases

. T

heir cases are reviewed by me to ensure a high standard of veterinary medicine and surgery is practised.

M

y skills and expertise are shared with my associate vets.

I

n 2016, I

am

66 years old. I am

still practisin

g as I enjoy resolving the challenging varied cases every day and meeting the families of my older clientele.





I

attend to deficiencies in services and complaints and to ensure that there is a high standard of veterinary care from Toa Payoh Vets, intending to make Toa Payoh Vets in the top 3 small animal

surgeries

in Singapore amongst the over 80 veterinary practices in Singapore

, focusing on veterinary surgeries with successful outcomes in the majority of anaesthesias

.

I am usually at work 7

mornings

a week including public holidays and some afternoons and evenings unless I am overseas.

Giving back to the community is very important for me as I became a veterinarian due to the generosity of the British Government's Colombo Plan Scholarship presented to me in 1969. Some interesting projects in Singapore and Yangon are:

1. A 2014 Lecture to final year students at the Vet University, Yezin, Myanmar
Video: Dr Sing's Yezin lecture (3 parts) 1/3
Video: Dr Sing's Yezin lecture (3 parts) 2/3
Video: Dr Sing's Yezin lecture (3 parts) 3/3

Video: Life is A Journey. Complete It

Blog: Life Is A Journey. Complete It
2.

Draft Case Studies: 2010vets
3. 2016vets

4

.

Toilet training your puppy in Singapore - Dr Sing's interviews of over 600 cases of Singapore puppies and their house-breaking challenges
5.

Community Education: Be Kind To Pets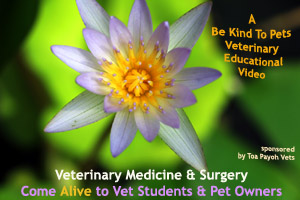 From 2013, real life case studies to educate the

visual-oriented

younger and better educated pet owners are uploaded on youtube.

Some examples are:



6.
Video: A very difficult corgi caesarean section 1/2
7.
Video: A very difficult corgi caesarean section 2/2
8. Video: A Sheltie has pyometra and ticks
9. Video: How to toilet-train a puppy in an apartment
10.
Video: The Be Kind To Pets project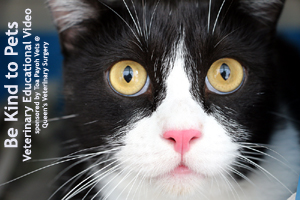 11.
Video: Corporate Social Responsibility (draft)
12.
Veterinary videos to educate vet students
& pet owners
ADVERTS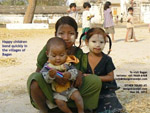 Myanmar tour

s for Singapore resident

s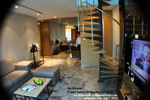 Unique Singapore homes: A heritage bungalow