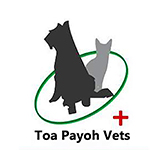 TOA PAYOH VETS
toapayohvets.com
Blk 1002, Toa Payoh Lor 8, 01-1477, Singapore 319074. Tel: +65 6254-3326, 9668-6468, judy@toapayohvets.com, 99pups@gmail.com
Focus: Small animals -dogs, cats, guinea pigs, hamsters, pet rats and mice, birds and turtles
July 22, 2020
About Us - Page 1 - Veterinary services
About Us - Page 2 - Veterinary work
About Us - Page 3. Dr Sing Kong Yuen, BVMS (Glasgow)
Founder of Toa Payoh Vets toapayohvets.com
Member of the Singapore Veterinary Association

Graduated in 1974, Dr Sing has more than 40 years of veterinary practice experience.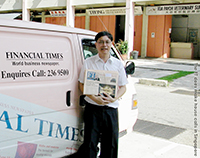 Dr Sing Kong Yuen, BVMS, (Glasgow)

1957 - 62 Bukit Merah Primary School, Singapore.
1962 - 68 Raffles Institution, Singapore.
1969 - 74 Glasgow University, Scotland, UK. Awarded a British Colombo Plan scholarship for veterinary studies at Glasgow University.
1974 - 77 Singapore Armed Forces Infantry Officer, Provost Guard Dog Unit platoon commander & veterinary officer of guard & tracker dogs (National Service full time).
Poultry & pig vet: 1977 - 82.
Animal and Veterinary Service.
(previously known as Primary Production Department). A pig and chicken veterinarian in the Primary Production Department's veterinary extension, research & veterinary laboratory service to pig and poultry farmers.

Horse vet: 1982 - 90. Singapore Turf Club thoroughbred racehorse veterinary surgeon with the perquisite of private practice at the Bukit Timah Saddle Club & Singapore Polo Club.

From

2001 -

20

04. Bukit Timah Saddle Club horse veterinarian for the Club horses.


Dog Breeder vet:

2003 - 2008. Professional dog and cat breeders.
Performed over 200 Caesarian Sections for dog breeders.




Small animal vet:

1982 - 2020. Started Toa Payoh Vets in 1982. My focus is to provide a personalised better surgical practice and healthcare for Singapore's pet owners by understanding their pet problems and lifestyle.

Mentor younger vets and impart to them, the values of honesty, hard work,

team work and

a high standard of care and responsibility.

Vets and staff are encouraged to p

erform clinical research and carry on continuing education. Giving back to the industry is done via

case studies

for pet owners and veterinary students --- they are archived

at

Be Kind To Pets.

MESSAGE FROM DR SING KONG YUEN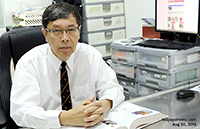 I
n 2020, it

has

been a great wonderful 4

6

years in veterinary practice for me since

my graduation from Glasgow University in

1974. I started Toa Payoh Vets in 1982

. M

any of my clients' children are now young adults. Some have married and I see their little ones with their pets. Younger vets will be handling most cases

. T

heir cases are reviewed by me to ensure a high standard of veterinary medicine and surgery is practised.

M

y

past years of

skills and expertise are shared with my vets.

I

am

sti

ll practisin

g as I enjoy resolving the challenging varied cases every day and meeting the families of my older clientele.
I am usually at work

9.30am to 6.30pm on Thursdays.

Dr Daniel Sing is the Principal Veterinary Surgeon.




I

attend to deficiencies in services and complaints and to ensure that there is a high standard of veterinary care from Toa Payoh Vets

. I

intend to make Toa Payoh Vets

one of

the top 3 small animal

surgeries

in Singapore

,

amongst the nearly 100 veterinary practices

. Toa Payoh Vets' focus is on veterinary surgeries, aiming for successful outcomes.

Giving back to the community is very important for me as I became a veterinarian owing of the generosity of the British Government's Colombo Plan Scholarship presented to me in 1969. Some interesting projects are:

1.

Case Studies

in blogs
2.
Toilet training your puppy in Singapore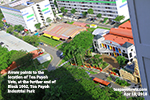 Dr Sing's interviews of over 600 cases of Singapore puppies and their house-breaking challenges.

3. Veterinary

Education:
Be Kind To Pets
contains the
archives of case studie
s to make veterinary medicine and surgery alive for vet students and pet owners. See also
Video: The Be Kind To Pets project
4. YouTube has the latest case studies
From 2013, real life case studies to educate the

visual-oriented

younger and better educated pet owners are uploaded on youtube.

Some examples are:



4.1.
Video: A very difficult corgi caesarean section 1/2
4.2.
Video: A very difficult corgi caesarean section 2/2
4.3. Video: A Sheltie has pyometra and ticks
4.4. Video: How to toilet-train a puppy in an apartment
4.5.
Veterinary videos to educate vet students
& pet owner

s.
NOTE: Sinpets Pte Ltd was started in 2011 by Dr Sing Kong Yuen, David to do wholesale trade of a variety of goods without a dominant product. As the partner responsible for the operations had quadruple by-pass heart surgery, the company was closed by striking it off in 2017. The website is used for displaying information of some products such as high quality face masks, sold by Dr Sing Kong Yuen personally.
About Us - Page 1 - Veterinary services
About Us - Page 2 - Veterinary work